You are here
IMaSS Emerging Contaminants Day
Italian Mass Spectrometry Society (IMaSS) is proud to introduce You:
IMaSS Emerging Contaminants Day
Traditional and "emerging" PFAS
September 15th, 2022, University of Bologna
Aula Magna U.E.1 - Polo Didattico Navile - Via della Beverara 123/1

Hybrid event with the possibility of participation in presence or online!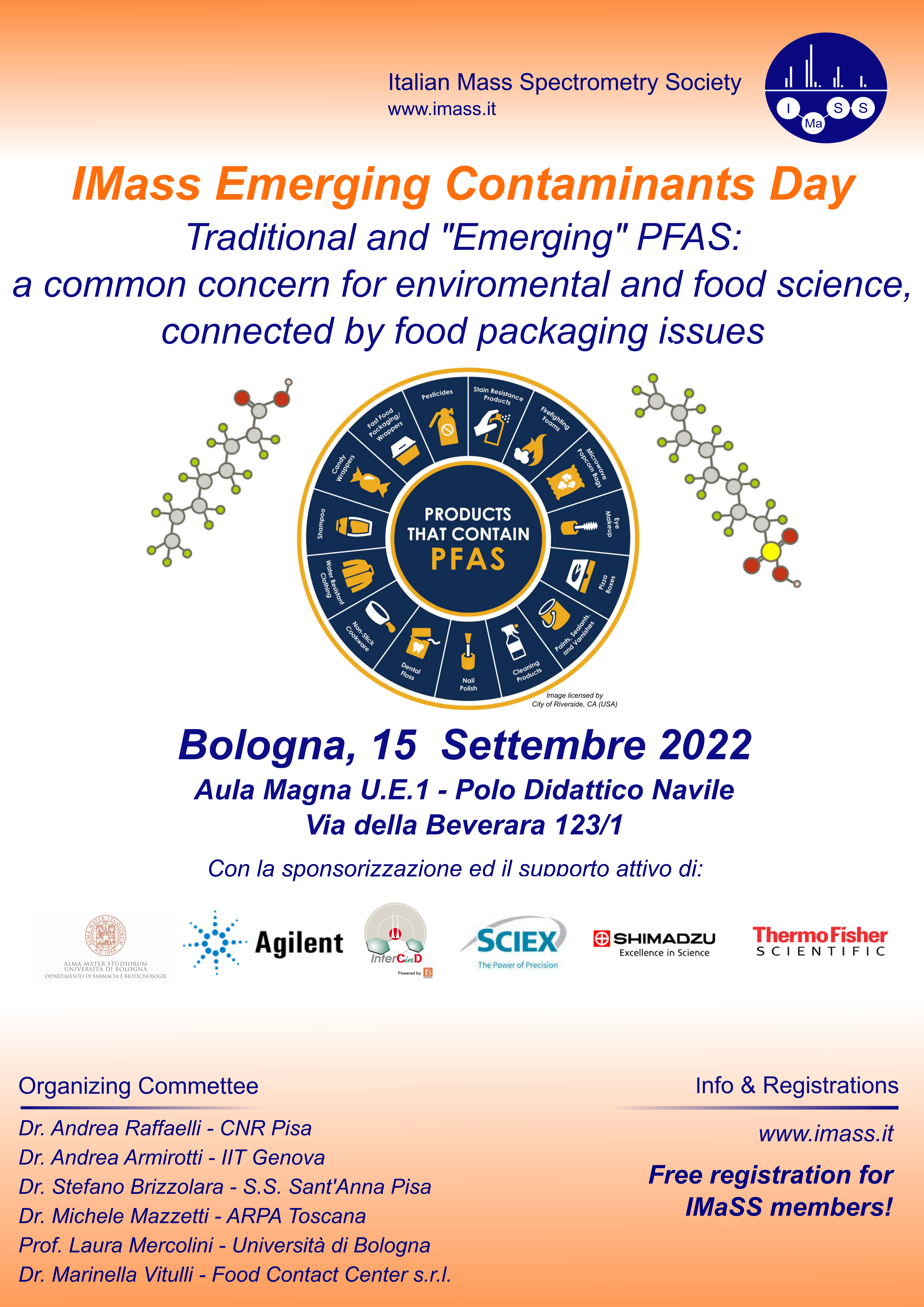 PFAS are widely employed in several fields, such as domestic use items, medical devices, paper and general packaging materials, fabrics manufacturing, automotive, and so on… They are a critical issue for environment. They are as well a very critical issue for their presence in food.
Indeed, a lot of PFAS-containing materials bump into food: food packaging, cookware (for instance, non-stick pans), single use plates, glasses and silverware (materials later released in the environment…) Food packaging, hence, become a sort of link between environment and food safety.
Become a member of IMaSS to get access to our Reserved Area, where it will be posted minutes of members assembly and much more!
We remind all members to renew their membership to IMASS for the year 2022: Clik here!
Problems with our website or with login?
Please contact: info

imass.it